We help you become the hero of your school by transforming old computers into new dreams
At K12 Computers, we believe relationships are at the center of every educational institution. The relationship between staff members, students, and the community is paramount in a successful school system. Our goal at K12 is to help you improve these relationships by utilizing our service-oriented toolkit. Through our model, school decision makers empower their organizations by creating more revenue from used computers. This enables schools to better pursue their educational goals while also transforming these old devices into new opportunities for students across North America. When utilized, our direct relationships with educational organizations help generate more capital for school budgets while also providing high quality, affordable technology to students and families impacted by the digital divide.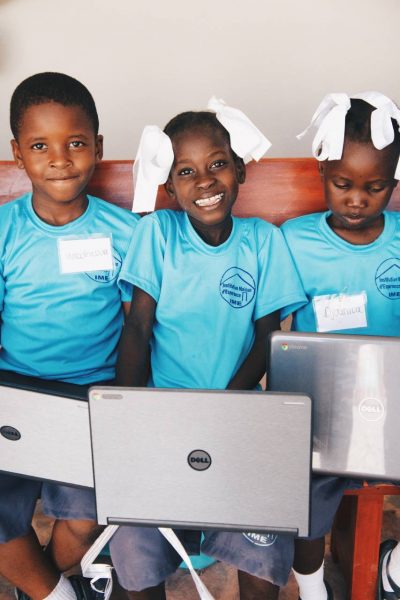 A large district going through a major refresh phase with only 1-2 staff managing IT surplus.
What would have taken a year or longer to process took our team a few weeks. Each time our team visited, they cleared the warehouse lots and turned surplus equipment into available cash for the district:
The schools we work with often have one of the following challenges:
Limited staff available to appropriately process, wipe data, and resale IT surplus equipment.
Loss of value to public auction sites because of listings that can't guarantee condition or quality of units.
Large lots of surplus equipment clog warehouse space and force bulk sales or the release of equipment to recyclers paying far below market value.
Our teams help school surplus staff process and maximize value of used IT equipment.
We send trained technicians to the schools surplus site to process, wipe data, and audit the exact condition of surplus IT.
These audits are then listed on publicly available electronic reseller platforms to get market value bids on the schools equipment.
We work transparently with the school system the entire way – sharing all bids, invoices, and gaining approval from the surplus teams on each sale.
Discounted Devices for Partners
Our Featured Sale - Chromebooks $35.00!